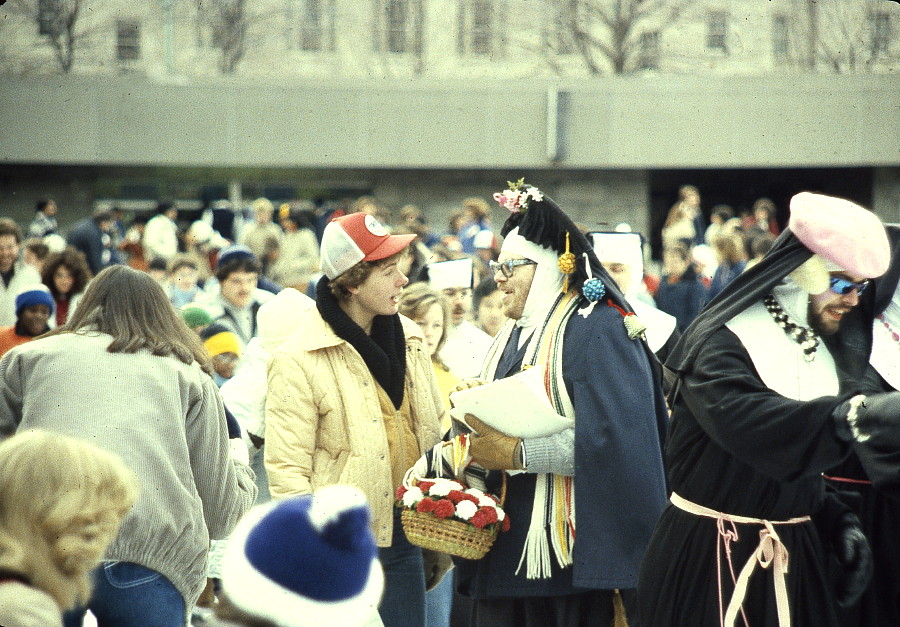 As one year ends and another begins, it's important to remember where we have come from, who we are and where we are going.
Here is a Link to some fabulous pictures of where we came from. Members of the first Toronto House of the Sister of Perpetual Indulgence ice skating in front of Toronto's City Hall.
As for the present, the Abbey is thrilled to welcome Novice Sisters Sweet Cheribum and Gaye Shafan as our newest novice members.
In looking ahead, the members of the Abbey are very excited by our plans to raise money for projects addressing homelessness among queer youth and continuing our work of becoming a Fully Professed House of the Sisters of Perpetual Indulgence. We hope you will join us in these efforts and may the new year be filled with joy.
One Joy! More Joy! Always Joy!